MATHIAS LEVRON AND RÉGIS VINCENOT TOOK OVER CHÂTEAU DE PARNAY IN DECEMBER 2006.
As soon as they moved in, they were able to make use of the experience gained at Château Princé, putting in substantial work both at the vineyard level (increase of the leaf area, trellising, control of yields, etc.) and at the winery level. They wanted to restore Château de Parnay to its former glory, inspired by their illustrious predecessor : Antoine Cristal.
The property — located in the Saumur Champigny wine appellation — now covers 35 hectares. The vineyard consists of four plots of land, all located on exceptional clay-limestone soil. The first three plots are located in an area commonly known as la côte, an area straddling the communes of Parnay and Souzay-Champigny. This terroir takes its nickname from the closeness of the Loire (about 200 meters) which it overlooks from the top of its white stone cliff. The fourth plot is located on the heights of Dampierre-sur-Loire, in an area known for its early ripening: the Butte de la Folie. This terroir, made exceptional by its exposure, offers an impressive view of the vineyards and the Loire.
———
"I don't want to wait too long to tell you how touched I was by your kind welcome. Your vineyards are endlessly intriguing due to your highly effective methods, but even more so is the personality of their creator. I've seen a lot of men, and very few match up to you. That's why I won't forget my visit to Château de Parnay."
Georges Clémenceau to Antoine Cristal
———
– LE CLOS D'ENTRE LES MURS, the jewel in the Château's crown –
Fruit of Antoine Cristal's invaluable savoir-faire and his penchant for experimentation, this walled garden — built, planted, and cultivated using a new technique — results in an exquisite wine. On this half-hectare of chenin, each vine stock was planted on the north face of a wall built from local tuffeau stone. The vine stock passes through this stone wall and delivers its grapes to the heat of the south face. The vines thus have their "feet in the shade and their bellies in the sun".
LE CLOS D'ENTRE LES MURS, a prestigious white wine and Château de Parnay's monopoly vintage develops its unique personality thanks to a lengthy ageing lasting several years in our troglodyte cellars.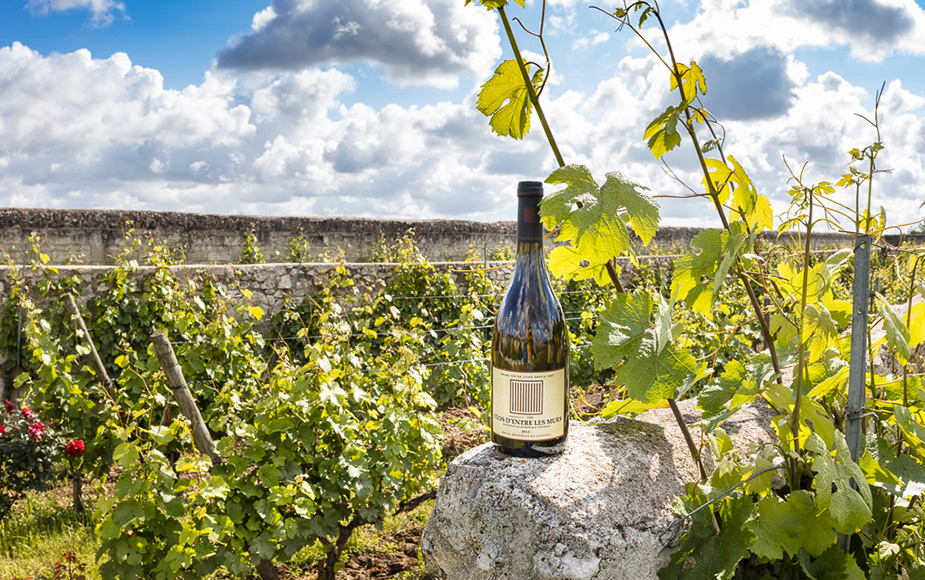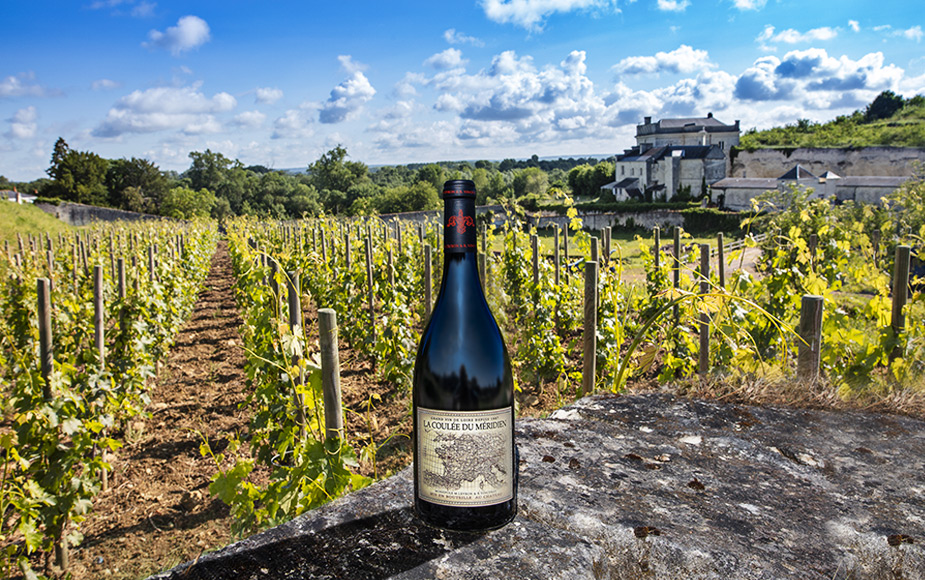 – LA COULÉE DU MÉRIDIEN –
The legacy of Antoine Cristal, Château de Parnay's illustrious owner and winemaker at the end of the 19th century, the unique personality of this red wine seduces with its blend of power and finesse.
The Coulée du Méridien vines are planted in an exceptional clay-limestone terroir, facing Château de Parnay. Part of the plots is terraced to provide maximum benefit from the southerly exposure and lies precisely along the Greenwich Meridian. Cabernet franc grapes benefit from a unique micro-climate and produce an exceptional quality wine every year.
– LE CLOS DES MEUNIERS –
The Clos des Meuniers plot overlooks the Loire on a gentle north-facing slope. The landscape is stunning, with the meandering river flowing alongside the Saumur steeples and fortifications.
Its clay-limestone terroir is magnificent and the characteristic well-ventilated exposure gives this cuvée plot all its personality, mixing cabernet franc subtlety with an intense and delicate structure.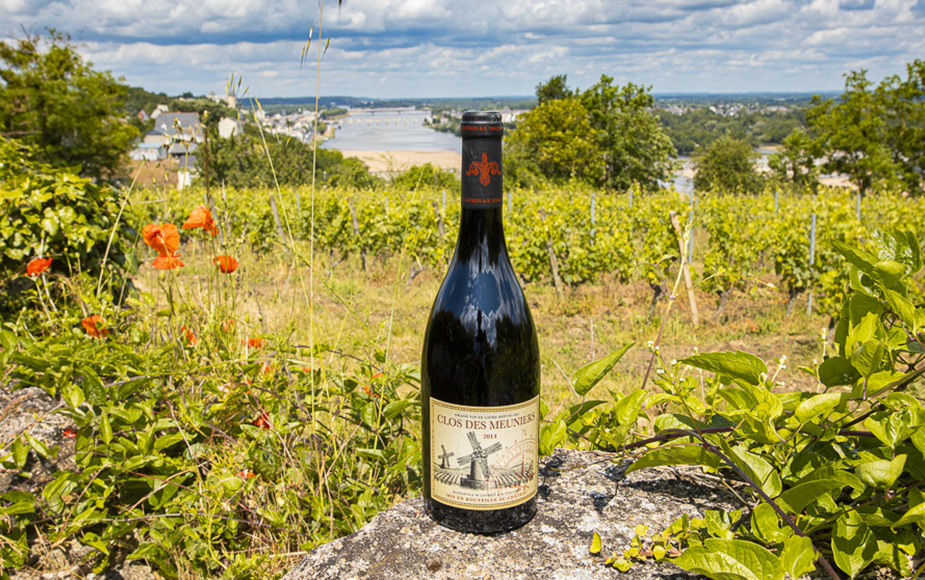 les vins du domaine
No products were found matching your selection.