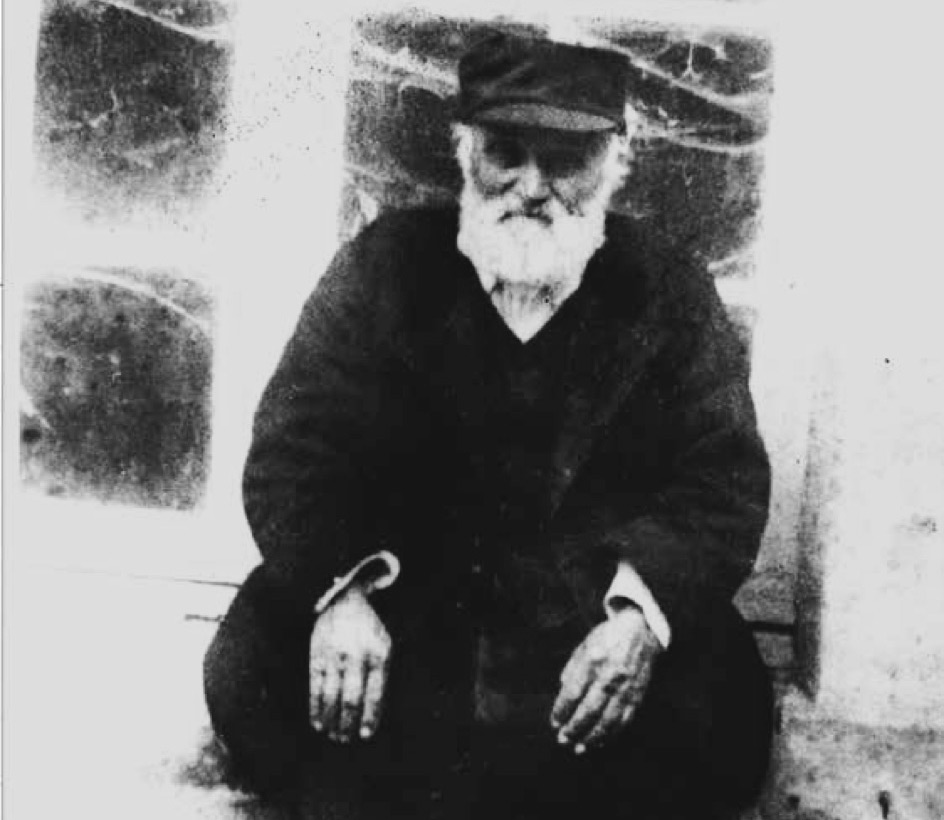 ANTOINE CRISTAL WAS BORN ON 17 OCTOBER 1837 IN TURQUANT, NEAR PARNAY, WHERE HIS FATHER WORKED AS A STREET VENDOR, selling his wares from his wagon. DURING HIS 93 YEARS, HE LIVED TWO VERY DIFFERENT LIVES: THE FIRST IN THE BUSINESS THAT ALLOWED HIM TO MAKE A FORTUNE AND THE SECOND ENTIRELY DEVOTED TO VITICULTURE, WHICH BROUGHT HIM HIS FAME.
The businessman
With commerce playing a part in his life from an early age, the young man soon began to show his business acumen. Thrifty and efficient, he first worked for a draper in Tours and then became a travelling salesman in hosiery, in Angers, for the rouenniers (canvas and cotton goods merchants). For more than 20 years, Antoine Cristal's work allowed him to gradually amass a small fortune. His bosses even took him on as a partner and later he became the sole owner.
His finesse of mind, friendliness, enthusiasm, and this nascent fortune allowed him to widen his social circle. He became associated with political figures of the time such as Alain Targé, Jules Ferry, Gambetta and even Clémenceau, as well as artistic figures such as Jules Desbois, the sculptor.
 
The winemaker
In 1887, at the age of 50, Antoine Cristal realized a long-standing dream — to own the Château de Parnay and its vineyards, purchasing them from the Becquet de Marconnay family on disposal of the estate in September of that year.
From then on, "Father Cristal", as he was then called, devoted himself entirely to viticulture and set to work with great ardour. Always wearing clogs, dressed in velvet, and wearing a cap, he walked in his vineyards or cellars while working tirelessly to improve his vineyards.
The beginnings were nevertheless difficult: phylloxera struck Anjou around 1890 and it took all Cristal's willingness to innovate and knowledge to face this disease that ravages vines. He obtained the first of the American plants as rootstock to acclimatize them to his terroir. He then rebuilt the vineyard by removing diseased century-old rootstock and grafting new healthy and productive vines. Others followed his example. He next decided to set up a grafting school to teach his techniques and save the Angevin and Touraine vineyards.
His revolutionary ideas also apply to the techniques of working the vines. He was one of the first to use wires in the vineyards. He knew he had to equip himself with mechanical equipment, developing it himself — as can still be seen in the Parnay cellars; he modernised his troglodyte cellars from 8 metres to 10 metres high and arranged his presses by tiling them with Bohemian glass… He kept abreast of recent studies and often visited famous vineyards. He always experimented, his sole concern being to improve his vineyard and the quality of his wines.
Such an investment, not only in financial terms, but also in time, energy, imagination, and modernisation of his company, could only lead to immense success. Knowledge of his wines soon spread far and wide, through wine fairs and competitions. In 1891, his wine won the prize of honour of the city of Saumur; in 1894 his white wine won a gold medal in the city of Paris competition. Prizes and honours followed one after another, all the way to London in 1908. In 1905, his production even beat that of Château Yquem at the Paris agricultural fair.
But old age gradually weakened Father Cristal, who lost his physical strength. He was forced to entrust his niece, Mrs Vigeant, with the exploitation of his cherished vineyards. She devoted herself entirely to her uncle, who realized that less and less was being done in the interest of the vineyard, which partially fell into abandonment.
Antoine Cristal died on 24 January 1931, three days after an accidental fall in his room in his 94th year.
Antoine Cristal had almost lived through a century. From the little hosiery salesman of his beginnings to the famous 93-year-old, his path through life was exceptional. Highly intelligent, despite his modest level of training and basic level of culture, he benefited from a curious, practical and sharp mind with great insight. A millionaire with a frugal lifestyle, a lonely and solitary character with very fixed ideas — he made others envious, especially in the wine-growing community into which he had not been born but in which his incredible success marked him out as an expert.