IN 2002, MATHIAS LEVRON ET RÉGIS VINCENOT LAUNCHED AN EXCEPTIONAL CRÉMANT DE LOIRE COLLECTION. FINDING ITS IDENTITY IN THE CONTRACTION OF THE NAME OF ITS OWNERS, A BEAUTIFUL LINE WAS BORN: J.DELMARE.
The J.DELMARE collection is a selection of our best terroirs in the communes of Saint-Melaine-sur-Aubance, near Angers, and Parnay, near Saumur. These shale clay and limestone clay soils bring great finesse to our cremants. Hand-harvested, the Crémants de Loire from the J.DELMARE collection are produced entirely at the property.
Chardonnay, chenin, grolleau and cabernet franc, everything is done to promote the production of gently sparkling cuvées with incomparable aromatic elegance. Particular care is taken with regard to the quality of the grapes, both during the harvest and during the pressing and fermentation stages. J.DELMARE wines are produced using the Traditional Champagne method and benefit from exceptional ageing conditions in troglodyte caves in the rocks of Château de Parnay.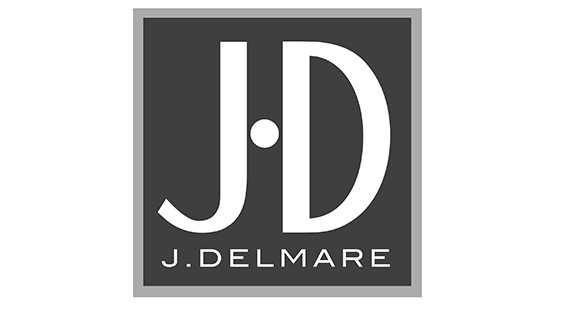 les vins du domaine
No products were found matching your selection.